Gonoshasthaya Kendra (GK)
Gonoshasthaya Kendra (GK), (People's Health Center) is a not-for-profit organization in Bangladesh. It is a registered organization in Bangladesh; obtained registration from different Government Agencies (such as - Department of Social Welfare, NGO Affairs Bureau, Micro Credit Regulatory Authority and Department of Women Affairs) for promotion of its activities in diversified fields in the country. This Public Charitable Trust was established in 1972.
The founder of Gonoshasthaya Kendra (GK) is Dr. Zafrullah Chowdhury; a doctor, health activist, and politician of Bangladesh obtained Independence Day Award in 1977. Gonoshasthaya Kendra's main objective is to provide health care services for the, mainly unable-to-afford, people of the Country. It has also contribution in women empowerment, education and training, research and publications, capacity building, micro credit, and more.
At coronavirus disease (COVID-19), the organization has developed coronavirus-detection kit named "Rapid Dot Blot" in Bangladesh; claims that the kit can detect coronavirus infection in 15 minutes. It owns Savar Gonoshasthaya Hospital, also known as Gonoshasthaya Institute of Health Sciences. GK launched the biggest not-for-profit dialysis center in the country; the Gonoshasthaya Dialysis Center situated at House 14/E, Road 06, Dhanmondi, Dhaka 1205.
Contact Info: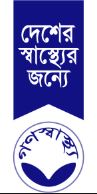 Gonoshasthaya Kendra (GK):
Head Office:
Mirjanagar, Asulia, Savar,
Dhaka 1344, Bangladesh
City Office:
House # 14/E, Road # 6, Dhanmondi,
Dhaka – 1205, Bangladesh
E-mail: gdc@gonoshasthayakendra.org
Phone: 02-8617208
Phone (Gonoshasthaya Dialysis Center): 9670071-75, 01709663994
Website: www.gonoshasthayakendra.org
Facebook Page: www.facebook.com/GonoshasthayaDialysisCenter/
Published Date: 26/04/2020
Related Sites: