Scholastica is an English-medium school located in Dhaka, Bangladesh. Scholastica School has been providing excellent education since its inception in 1977. It is one of the largest and elite English-medium schools in Bangladesh. The School is offering pre-school to A' level classes for Bangladeshi students maintaining international standard of education. Scholastica School was founded by Mrs. Yasmeen Murshed. Though the School's medium of instruction is English, it also gives equal emphasis on Bangla-language in addition to promoting heritage, culture and national identity for Bangladeshi students.
Scholastica has offered an encyclopedic curriculum for all classes following to the University of Cambridge International Examinations Ordinary and Advanced Level General Certificate of Education courses, whose examinations are conducted by the British Council, Dhaka, which are particularly taught in Classes IX to XII. This is an associate school of University of Cambridge International Examinations. Its O- and A-level examinations were administered by Cambridge International Examinations.
In addition to having modern well-equipped science labs and multimedia technology in classrooms; the School is also offering numerous facilities such as – auditoriums, swimming pool, hard courts, sports, trips abroad, etc. Scholastica School is a member of Dhaka International Schools Association (DISA), and Bangladesh Private English Medium Schools Forum.
Contact Info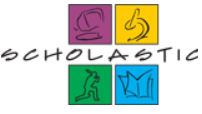 Central Office:
Ascent Group
House 3/D, Road 2/A, Block J, Baridhara,
Tel: 8860147, 8860132, 8819500, 8815222, 8856019-20 & 9887277
Fax: (+88 02) 8813141
Email: info@scholasticabd.com
Campus Addresses:
• Uttara Senior campus, Plot 2, Road 8 & 9, Sector 1, Uttara Model Town, Dhaka 1230
• Uttara Middle campus, Plot 1/C, Road 21, Sector 4, Uttara Model Town, Dhaka 1230
• Uttara Junior campus, Plot 1, Road 21, Sector 4, Uttara Model Town, Dhaka 1230
• Mirpur campus, Plot 2/B-2, 2/C line one, Section 13, Mirpur, Dhaka 1216
• Gulshan Junior campus, Plot NE(D)3, Gulshan Avenue, North, Shaheed Major Najmul Haque Sarak, Gulshan 2, Dhaka 1212
• Dhanmondi Junior campus, Plot 78, Road 8/A, Mirza Golam Hafiz Road, Dhanmondi R/A, Dhaka 1209
Website: www.scholasticabd.com
Facebook Page: www.facebook.com/scholastica.school.bangladesh
Published Date: 02/07/2015
Related Sites: