Sunshine Grammar School and College
Sunshine Grammar School and College is a well-known English medium educational institution in Chittagong (officially known as Chattogram), Bangladesh. Sunshine School was established in the year 1985 as the first British Curriculum School in Chittagong; offering classes from Play Group to Grade 10 (aged 3-18) and the Sunshine College was founded in the year 1995 which is offering Higher Secondary School Certificate course in English and Bengali medium under the National Board of Education, Bangladesh.
Sunshine College is the first and oldest English Medium College under the Board of Intermediate & Secondary Education, Chattogram. This English medium educational institution come to life by the initiative of Safia Ghazi Rahman; the Founder and Principal of Sunshine. The Institution is now offering the Ordinary Level (O-Level) and Advanced Level (A-Level) courses for boys and girls. The courses are designed as far instruction of Edexcel, Cambridge International Examinations (CIE) and the Education Board of Bangladesh. Sunshine is the registered Examination Centre of Cambridge International Examinations, and Pearsons Edexcel in Chittagong.
For Admission Process at Sunshine Grammar School and College Chittagong: Click Here...
Contact Info: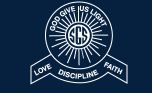 Sunshine Grammar School and College, Chittagong:
Administrative Office: House 11, Road 1, Nasirabad H/S,
Chittagong-4000, Bangladesh

Academic Campuses: Unit 1, Unit 2 and Laboratories are in Road 1, Nasirabad H/S;
Unit 3 is in Road 6, Nasirabad H/S, Chattagram
Phone: +88-031-655319
Fax: +88-031-710639
E-mail: admissions@sunshinegrammarschool.com, enquiries@sunshinegrammarschool.com,
E-mail (Principal): principal@sunshinegrammarschool.com

Website: www.sunshinegrammarschool.com
Facebook: facebook.com/SunshineGrammar/
Published Date: 24/08/2018
Related Sites: